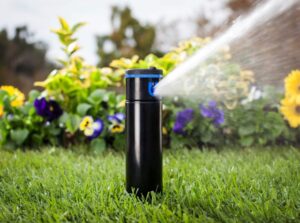 If something goes wrong with your sprinkler system, it can be hard to know if you need a new system or just a few repairs. We've compiled some vital warning signs in this blog post to make it easier to determine when your irrigation system needs to be serviced or replaced.
Signs Your Need Sprinkler Repairs
Dealing with irrigation system issues is never enjoyable. Fortunately, there are remedies to get your sprinklers working again. These concerns below are typically the primary source of sprinkler system troubles.
Damaged Heads

: This frequently occurs when someone steps on the sprinkler head, it gets pushed down or slanted, or it gets hit by a lawnmower. 

Control Valve Issues

: If you have a faulty valve, your irrigation system may leak constant water from the sprinkler heads. 

Clogged Sprinkler Head:

Sprinkler heads

are susceptible to clogging since they are buried in the ground. An obstructed sprinkler head cannot spray water when this occurs. 

Increase In Water Bill:

If you don't monitor your

water bill

, we recommend you begin watching how it trends each month. When something goes awry with your irrigation system, you'll often notice a spike in your utility bill due to the increased pressure on the sprinklers.
Indicators You Need A New Sprinkler System
Here are the warning signs to watch out for that indicate it is time for a complete sprinkler installation.
Your System Is Outdated:

Depending on the age of your irrigation system, it may be more cost-effective to replace your sprinkler system.
Constant Malfunctions

: You could be better off with a complete system replacement if you continually deal with a malfunctioning irrigation system and constantly schedule regular sprinkler repair operations.
As Always, Don't Hesitate To Contact Aqua-Bright For All Of Your Irrigation System Needs!
You can trust the professionals at Aqua-Bright to design and install your outdoor lighting systems. We service clients throughout several Maryland counties, as well as Washington DC and Northern Virginia. You can read our customer reviews on our site to learn more about how we provide excellent results. For a consultation and to hear what we can do for you, give us a call at (410) 489-9009 or submit our Quick Contact Form online. You can also follow us on Facebook, Twitter, and LinkedIn to receive the latest updates on our outdoor lighting services and projects.