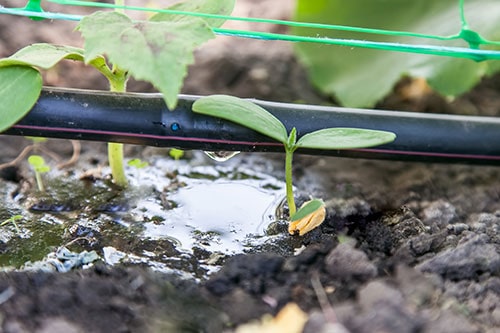 Drip irrigation is one of the most efficient and effective methods of watering plants. Since drip irrigation applies the water slowly at the root zone where it is needed most, it reduces runoff and evaporation. Drip irrigation systems have become increasingly popular among homeowners over the years. This type of irrigation system is perfect for watering your vegetable garden, perennial plants, or trees and shrubs.
How Drip Irrigation Systems Work
At Aqua-Bright, we install and service all brands of irrigation systems, such as Hunter, Rainbird, and Toro. Drip irrigation involves placing tubing on the ground near the plant roots. Water drips out of small holes in the tubing to ensure even watering at the root source. The tubing also ensures the water won't evaporate or blow away in the wind. You can even connect your drip irrigation system to a regular irrigation system to hydrate your entire property. However, this system is not great for areas with rabbits or squirrels that like to chew on the tubing.
Our systems are designed to automatically work at the best times of the year, utilizing an ideal amount of water without water waste. They are easy to use and operate, and we offer a 7-year warranty on all installations.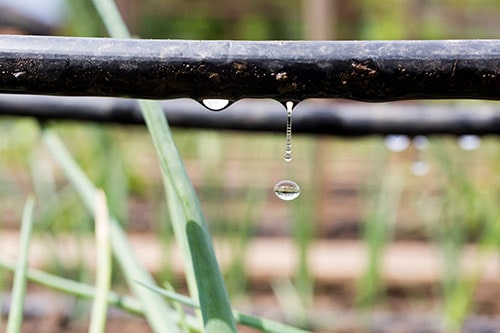 Benefits of Drip Irrigation
Drip irrigation keeps the foliage dry, reducing the growth of powdery mildew and other diseases occurring in damp conditions.
Keeps the rows between plants dry, improving access and reducing weed growth.
Saves time, money, and water.
Great for areas with mulch or rocks.
Improved effectiveness on uneven ground.
Reduces the leaking of water and nutrients below the root zone.
Maintaining Your Drip Irrigation System
Drip irrigation systems require more maintenance and regular checks than traditional systems. Luckily, we offer customized maintenance agreements based on your specific needs. Customers can opt for single-service or seasonal service plans for all of our custom-built systems. Like our other irrigation systems, you can connect your drip irrigation system to WiFi or Bluetooth to monitor your devices from anywhere.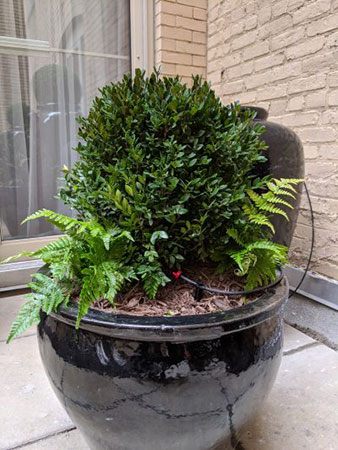 Micro-Drip Systems
If you live in a condo or apartment complex and don't have a yard, you can still benefit from an irrigation system. Micro-drip irrigation systems work perfectly for such a scenario. Our micro-drip systems operate with the same timers and rain sensors as our larger systems are easy to use and low maintenance. These systems are an excellent choice for those who enjoy gardening on their balconies or rooftop planting.