A lawn irrigation system is a very useful addition to your Columbia, Maryland landscaping. With the greatest quality, consistency, and longevity in mind, Aqua-Bright creates and installs unique irrigation systems for your lawn that keep it looking gorgeous.
There are many benefits to a lawn irrigation system:
They are programmed to run throughout the entire season at the best periods of the day.
Your home's worth may increase with the installation of an expert irrigation system.
Plants, bushes, and grass are naturally healthier because irrigation systems release the ideal amount of water.
Weeds will be less prevalent and the soil's nutrient balance will be maintained.
Irrigation systems require little homeowner involvement because they are simple to maintain and are set up to run automatically.
At Aqua-Bright, we offer professional and customized lawn irrigation systems for homeowners and businesses in Columbia, MD, Bethesda, Anne Arundel County, Greater Washington DC Metro, Northern Virginia
Aqua-Bright's underground irrigation systems do the work for you, and will be there when you can't be. Our systems are designed to automatically work at the best times of the year, utilizing an ideal amount of water without water waste. They are easy to use, easy to operate, and we offer a 7-year warranty on all installations.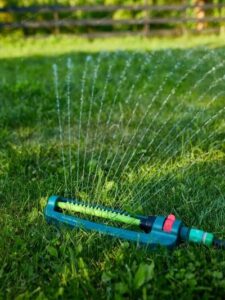 Automate your landscape watering in Columbia, MD
Despite the fact that it is labor-intensive and expensive than a professional irrigation system, hand-watering your lawn may seem more practical and simple. While hand-watering can do the task, there are numerous reasons why an automatic irrigation system is so much more advantageous. It's frequently astounding how much more expensive doing this on your own can actually be when you take into account your own time and lost water.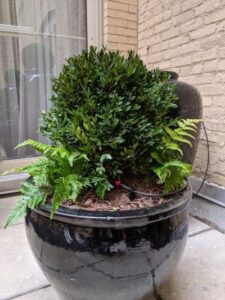 Micro-Drip Systems in Columbia, MD
For homes or living spaces in Columbia, MD that may not require a large inground irrigation system, we provide micro-drip irrigation systems that are ideal in this situation. Our micro-drip systems use the same timers and rain sensors as our bigger systems, making them simple to use and low maintenance..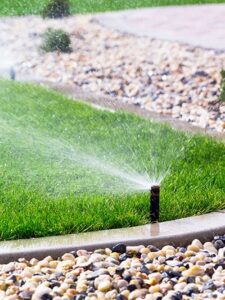 Irrigation System Maintenance Services in Columbia, MD
We provide single-service and seasonal service plans for all of our custom-built irrigation systems in addition to providing the appropriate training and know-how when all of our irrigation systems are installed at our client's residence or place of business.
We can also offer comprehensive repair and maintenance agreements if your system has been installed by someone else.