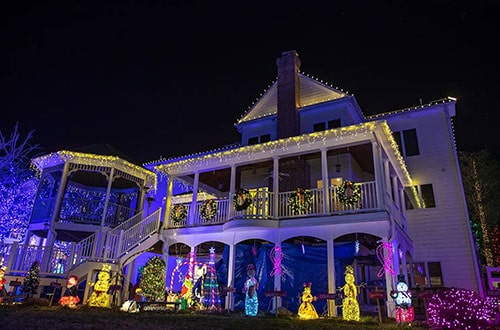 The holidays are quickly approaching and you'll soon be shopping for presents, decorations, and perhaps you need some assistance with design and installation of a new outdoor holiday lighting system. Adding more sparkle is great, isn't it?
If you need assistance with hanging outdoor Christmas or holiday lights, or other decorations throughout your home or landscape, give us a call today! At Aqua-Bright, we have dedicated professionals who can help with lighting design. We promote a quick, clean, and worry-free installation. And, once the holiday season is over, we come back out to remove the lights from your home. If you would like your lights to be up year-round, and just need service throughout, those maintenance services are also available.
Enjoy being home for the holidays by having Aqua-Bright's creative team make your home look warm, welcoming, and Making sure that your home looks warm, welcoming, and festive throughout the holiday season!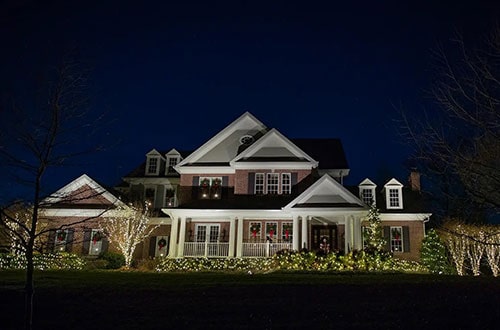 Advantages of Hiring a Professional
When the holiday season rolls around, you're undoubtedly at your busiest. There are dinners to plan, presents to buy, family to entertain, and housework to do. Too often, the lights that bring you such joy get neglected. You just can't find the time. With Aqua-Bright, we'll make it simple for you. We will work with you to create a custom design that is not only beautiful, but perfect for your personality. Whether you want whimsy, or an elegant glow, we can take your design to the next level.
Hopping up the rungs of a ladder in the chilly winter weather with ice all around you probably isn't your forte, and that's just fine with us. Don't risk your safety. The professionals at Aqua-Bright put lights high atop many houses each season, and we have all of the equipment necessary to get it done quickly and easily.