A lawn irrigation system is an incredibly beneficial feature for your Washington D.C landscape. At Aqua-Bright, we design and install custom irrigation solutions for your lawn that are optimized to offer the best quality, consistency, and longevity, and keeping your lawn looking beautiful!
There are many benefits to a lawn irrigation system:
They are automated to run at optimal times of the day, and throughout the season.
A professional irrigation system can increase the value of your home.
Since an irrigation system puts out the optimal amount of water, plants, shrubs, and grass are inherently healthier.
Soil will maintain proper nutrient balance and weeds will be reduced.
Irrigation systems are easy to maintain and, as they are setup to operate automatically, there is often very little needed interaction by the homeowner.
At Aqua-Bright, we offer professional and customized lawn irrigation systems for homeowners and businesses in the following areas.
Howard County
, Carroll County, Montgomery County,
Anne Arundel County
, Greater Washington DC Metro, Northern Virginia
Aqua-Bright's underground irrigation systems do the work for you, and will be there when you can't be. Our systems are designed to automatically work at the best times of the year, utilizing an ideal amount of water without water waste. They are easy to use, easy to operate, and we offer a 7-year warranty on all installations.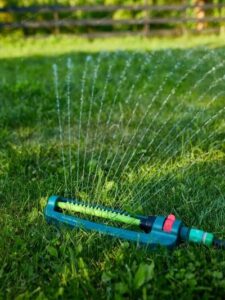 Easier & Cheaper Than Hand Watering!
Hand-watering your own lawn may seem like a more convenient and easier method of watering your Washington D.C lawn, and cost less than a professional irrigation system. When you factor in your own time and wasted water, it's often staggering how much more doing this on your own can actually be and while hand-watering can get the job done, there are many reasons why an automated irrigation system is so much more beneficial.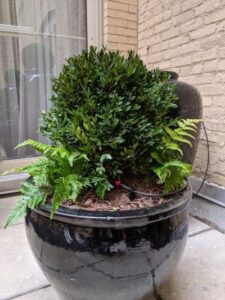 Micro-Drip Systems Washington D.C.
For Washington homes or living spaces that may not require a large inground irrigation system, we offer micro-drip irrigation systems that work perfectly for such a scenario. Easy to operate and low maintenance, our micro-drip systems operate with the same timers and rain sensors as our larger systems.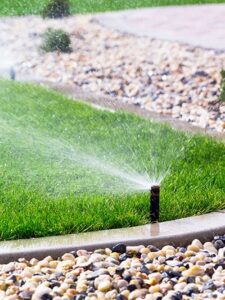 Irrigation System Maintenance Services in Washington D.C.
In addition to offering proper instruction and know-how when all of our irrigation systems are installed at our client's Washington D.C. home or business, we offer single-service and seasonal service plans for all of our custom-built systems.
If you have a system installed by someone else, we can also provide full service and maintenance plans.