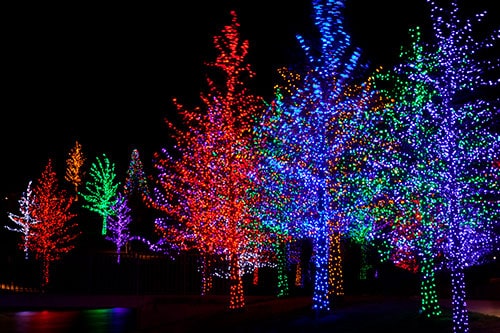 The holidays are quickly approaching, and soon customers will be flooding your business to shop for presents. If you are looking to add more holiday cheer to your storefront, you should consider installing a new outdoor holiday lighting system this season.
If you need assistance installing outdoor Christmas or holiday lights, or other decorations throughout your commercial property, hire the professionals at Aqua-Bright! We have dedicated technicians who can help with lighting design. We provide a quick, clean, and worry-free installation. And, once the holiday season is over, we come back out to take down your lights to be stored for next year.
Enjoy the holidays by having Aqua-Bright's creative team make your store or business look warm, welcoming, and festive throughout the holiday season!
Hire the Professionals at Aqua-Bright for Commercial Holiday Lights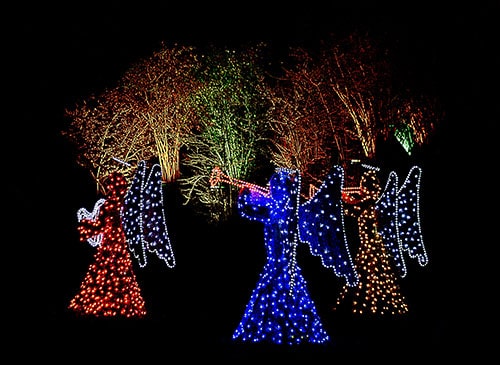 A magical Christmas or holiday lighting display is perfect for attracting customers to your business. Our white and colored holiday lights are LEDs and energy-efficient, saving you money in the long run. We create and install custom holiday lighting setups for shopping centers and commercial buildings. Our team of designers will help design various holiday displays, such as:
Lighting displays
Roof displays
Wreathes
Wrapping trees and bushes with lights
We will work with you to create a custom design that is beautiful and perfect for your store's personality. Whether you want a festive or an elegant glow, we can take your design to the next level.
The holidays are hectic enough, but you can rest assured that Aqua-Bright will handle every step of the design, installation, and take-down process. Once the lights are installed they are yours to keep, so you just have to pay for labor and maintenance for subsequent years.
Call us today
to design your dream holiday lighting display.
See what Aqua-Bright Irrigation & Illumination, LLC can do to your home holiday lighting display!