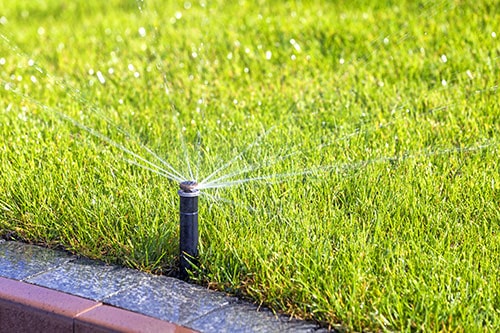 When your irrigation system needs repair, you can depend on the pros at Aqua-Bright. We provide customized plans to keep your systems operating perfectly for years, no matter the season, including in-depth system refresh, care, and maintenance. Our technicians are highly trained and knowledgeable in maintaining all types of landscape irrigation systems. If there is ever a problem with your system, we can troubleshoot the issue and repair it. We offer different levels of maintenance agreements to allow you to get services every month or every other month.
Testing Your System
Once your irrigation system is installed, we will test the system to ensure everything is functioning properly. Testing includes turning on the system and running it through to ensure the sprinkler heads are in the proper alignment. Your technician will also ensure that no areas are flooding and there are no leaks. It is important to have your system tested to identify any potential problems with the sprinklers, sensors, or batteries.
Signs Your Irrigation System Needs Repair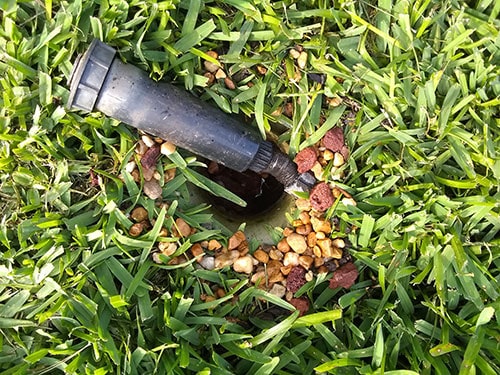 A broken or leaking sprinkler can flood the lawn and damage landscaping. Some common signs your irrigation system needs repairing include:
Unusually high water bill: If your water bill is significantly higher than it was last year, it could be a sign of a malfunctioning valve or broken pipe.
Soggy grass: Puddles of water on your lawn may indicate a broken or clogged sprinkler head or a cracked water line. It's important to get your sprinklers repaired because overwatering is worse for the grass than under-watering.
Uneven pressure: Sprinkler heads that bubble, dribble, cough, or shoot out jets of water all indicate a pressure issue.
Dry or brown grass: Your irrigation system is designed to water the yard evenly. If your lawn isn't getting enough water in certain areas, you could have a blocked sprinkler head or a pressure issue.
Call Aqua-Bright for Irrigation System Repairs
Sometimes accidents happen, and when they do, it's reassuring to know there's someone on your side when the unexpected happens. Nozzles can get clogged when something breaks, and dirt and debris can get into the system. Luckily, our technicians are trained and highly knowledgeable about the nuances of landscape irrigation. Our vans are fully stocked with the necessary equipment, so our technicians can repair any issues on site. Additional services are available, and our professionally-trained service technicians complete everything. This constant care for your system will ensure that it remains operating as efficiently as possible throughout the year.