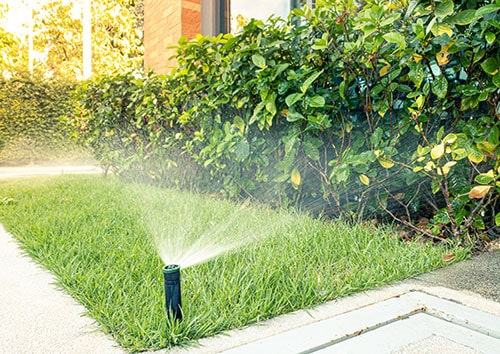 Businesses and commercial properties love using our customized plans to keep their systems operating perfectly for years. Our highly-trained technicians are knowledgeable in maintaining all types of commercial landscape irrigation systems. If there is ever a problem with your system, we can troubleshoot the issue and repair it. We offer different levels of maintenance agreements to allow you to get necessary services at the right time.
We Test Our Commercial Irrigation Sprinklers
We will test your irrigation system once it has been installed to ensure everything is functioning correctly. It is important to turn on the system and run it through to ensure the sprinkler heads are properly aligned. Your technician will also ensure there are no puddles or leaks. You must have your system regularly tested to identify potential problems with the sprinklers, sensors, or batteries.
Trust Aqua-Bright With Your Irrigation Repair
You are likely busy running your business, so you may not have time to fix a broken sprinkler. Sometimes things go wrong, and when they do, it's reassuring to know there's someone on your side when the unexpected happens. If a nozzle gets clogged when something breaks, dirt and debris can get into the system. Luckily, our technicians are trained about the nuances of landscape irrigation. Our vans are fully stocked with the necessary equipment, so our technicians can repair any issues on site. We offer additional maintenance services, and our professionally-trained service technicians complete everything.
Learn more about our Sprinkler and Irrigation System Installation and Design Services