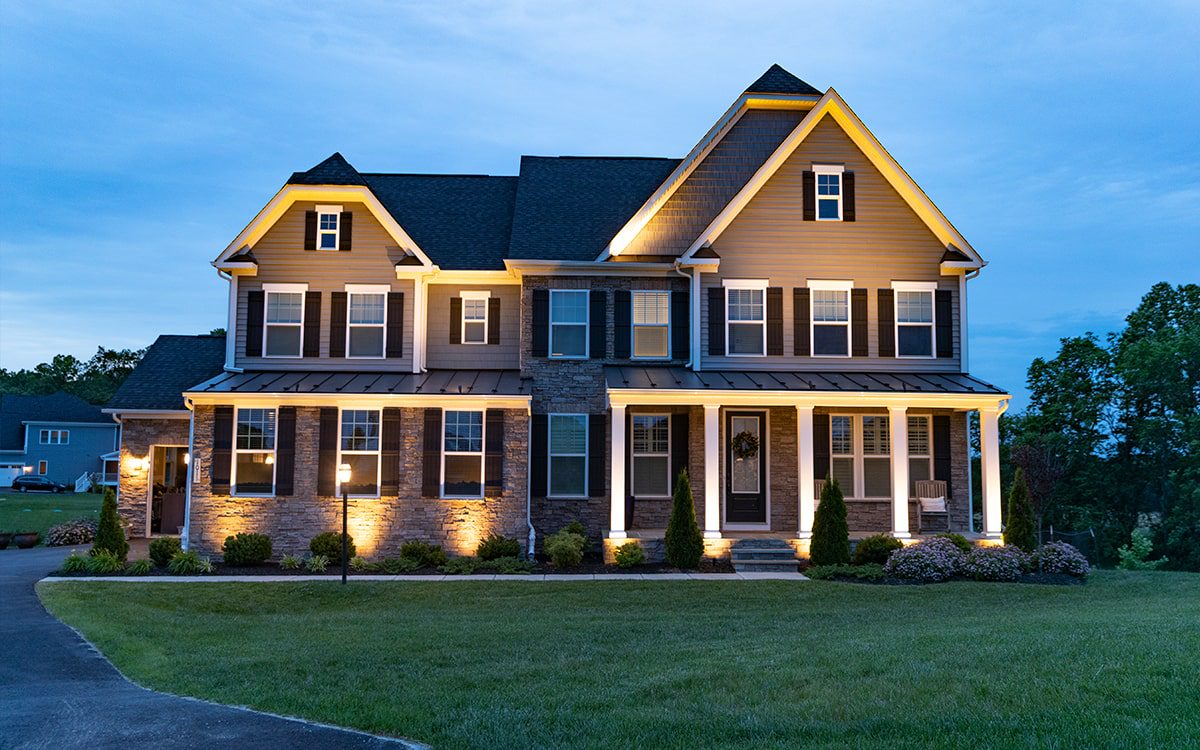 Landscape lighting can enhance your home's value in numerous ways, as this type of lighting offers tremendous value to homeowners. Continue reading to learn more about just some of the many ways landscape lighting can increase the value of your home. As always, you can rely on Aqua-Bright for your landscape lighting needs, as we offer maintenance plans on all lighting installations. 
Enhanced Safety And Security
Installing outdoor lighting can deter burglars and provide safe navigation for visitors at night. It can also ensure safe use of stairs and increase the overall safety of your home. Consider lighting up your backyard and other areas to increase the security of your home.
Highlight the Home's Exterior Architecture
Enhance your home's beauty with outdoor lighting. There are many different techniques that you can use to illuminate your property. You can use uplights to showcase architectural details and create a silhouette effect on landscaping. Or, you can draw attention to plants with soft, downward-facing lighting. Also, you can highlight any features surrounding your front door with subtle lighting. 
Increased Aesthetic Appeal
Proper lighting in landscaping can enhance your home. With strategically placed lights, you can showcase your unique style and highlight your outdoor space's features. We can use modern lighting, such as LED wall-mounted lamps, for added appeal. Landscape lighting helps create an inviting atmosphere and highlights outdoor elements like the lawn, pavement, and garden structures.
You Can Use Your Space At Night
Lighting can enhance your home's outdoor space by highlighting unique features and showcasing your style. Landscape lighting allows you to enjoy your outdoor space even after sunset. You can adjust the brightness to set the perfect mood for relaxing or hosting events. Additionally, a well-lit outdoor area can increase the value of your home.
Improve Curb Appeal
Add outdoor lighting to boost your home's curb appeal. It creates an inviting atmosphere for buyers and highlights outdoor features like the lawn, pavement, and garden structures. Choose lighting that complements your setup and style. Also, use minor lights for smaller areas and brighter lights for larger spaces. 
As Always, Don't Hesitate To Contact Aqua-Bright For All Of Your Irrigation System Needs!
You can trust the professionals at Aqua-Bright to design and install your outdoor lighting systems. We service clients throughout several Maryland counties, as well as Washington DC and Northern Virginia. You can read our customer reviews on our site to learn more about how we provide excellent results. For a consultation and to hear what we can do for you, give us a call at (410) 489-9009 or submit our Quick Contact Form online. You can also follow us on Facebook, Twitter, and LinkedIn to receive the latest updates on our outdoor lighting services and projects.