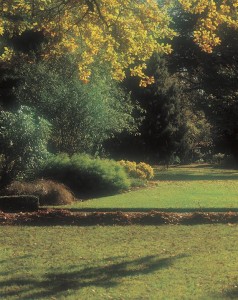 The past week has probably been the hottest that we've had this summer, but fall temperatures are going to be right on its heels. It's almost time to stop watering your lawn and start pulling out those fall decorations. When you're done watering your lawn for the final time this year, you'll want to make sure that your sprinkler system is properly winterized. If you decide to go it alone, please read this blog that we posted a few weeks ago. But before you decide that you want to winterize your own irrigation system, you might want to read this week's blog. It's important to know what you're getting  yourself into before you take that jump.
Benefits of Professional Winterization
Save money. This sounds counterintuitive because you have to pay to have your system winterized. Think about it for a minute, though. Irrigation systems are big, important investments. Not only are irrigation systems a little on the expensive side, but they also help you to keep your property value up. If you accidentally make a mistake while trying to winterize the system, you're going to have to pay hundreds or even thousands of dollars out of pockets to fix the problem.
Make sure that the work is done properly. If you don't have a lot of experience with plumbing, taking care of winterization processes like blowing out the pipes can be a daunting task. The list of things that need to be done for winterization is not a small one. Missing one thing could lead to big problems. Calling in an expert will ensure that you get all of the work done properly and on time for this year's chilly season.
Save yourself some time. There's enough going on in the fall without worrying about winterizing your irrigation system. If you have children, they're heading back to school. Even if you don't, there are still fall festivals to attend and holidays to prepare for. Let someone else take care of the difficult part and spend your time worrying about preparing the rest of your life for the fall and winter season!
Irrigation Winterization Services
The best way to avoid causing more problems than your solving when winterizing your irrigation system is to call the professionals. It can be a difficult job to perform on your own, especially if you've never done it before. To talk to someone about irrigation system winterization, in Baltimore, Maryland or the surrounding areas, call Aqua-Bright today at 410-489-9009 or take a tour through our website.
Illuminate yourself and follow Aqua-Bright Irrigation & Illumination on Facebook, Twitter, Google+, and LinkedIn! For examples of our work, check us out on Pinterest, too.
Source: Embark Services