What does a lighting system do for you?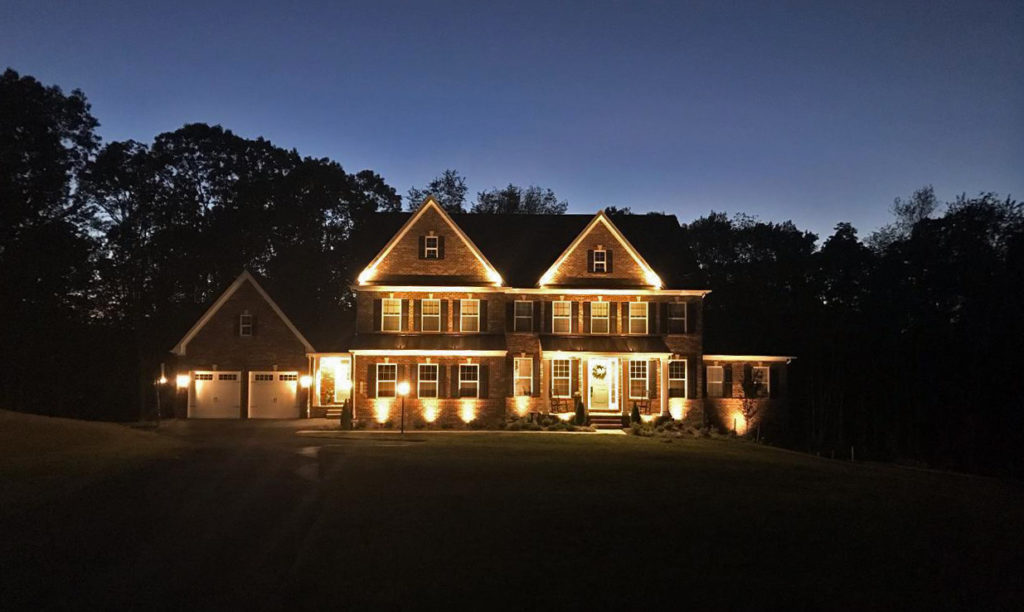 It is so much more than just lights that go on at night and off during the day. In fact, they are often considered to be one of the best enhancements to your home, and, with a relatively small investment.
Safety
Lighting throughout your landscape offers a higher sense of safety. When added to walking paths, patios, steps, or driveways, the added illumination allows people to better view their surroundings and therefore reduce the risk of falling.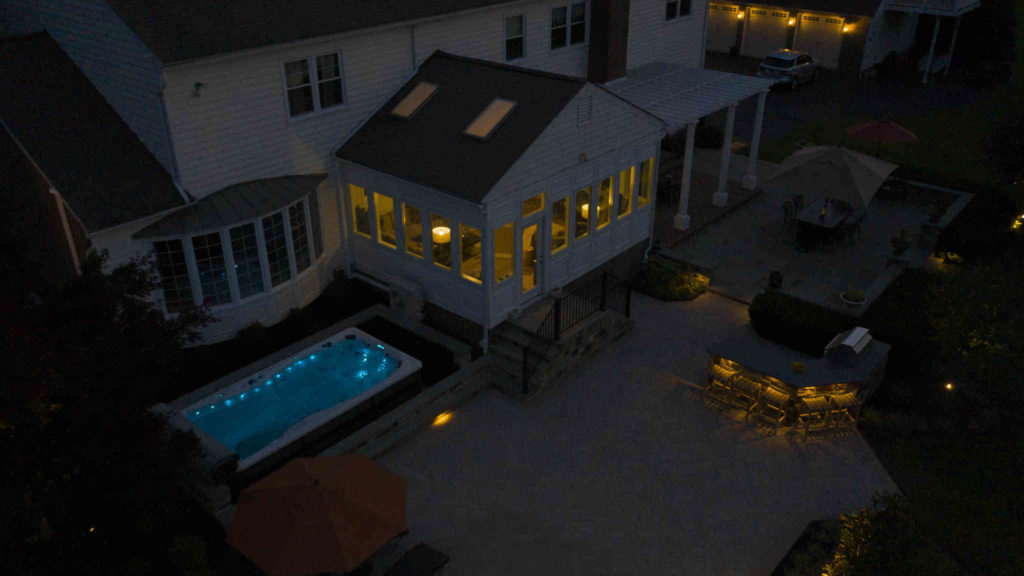 Security
When a lighting system is complimented with motion sensors – which turns the lights on automatically at the sense of movement – the added awareness can keep your landscape properly lit when needed and trespassers away. Our systems utilize a wide array of features, like timers, which are great at setting your lights to go on and off at any set intervals you require. These are great for nighttime, but also if you are away from your home, being able to set these ahead of time or via a smartphone.
A well-designed landscape lighting system not only provides an upgraded aesthetic look, but it can really transform the entire living space. Lights can be positioned in a variety of places. From easements on your home, roof lines, around plants and gardens, or to up-light a tree or water fountain. The possibilities are truly endless and our designers can help determine what is best for your home.
Appeal and Comfort
For homeowners who have an outdoor living space, such as a patio, fireplace, outdoor kitchen, or perhaps a swimming pool, an outdoor lighting system will significantly enhance your property, allowing you to use your space each day, and every night.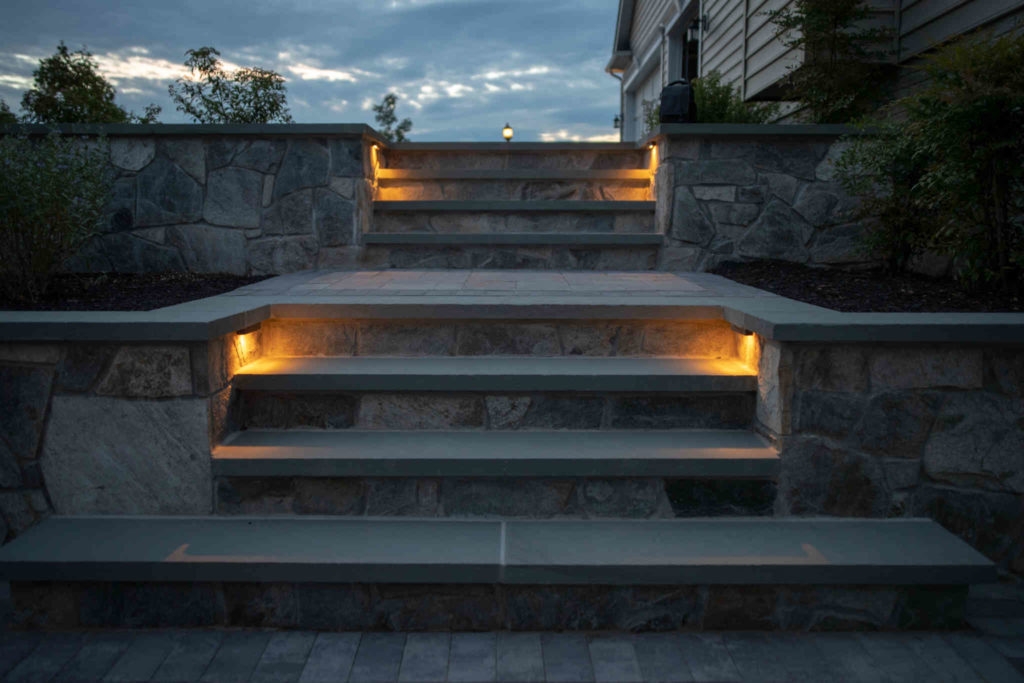 If the time comes where you need to sell your home, lights will help showcase your home in a new light, both daytime and nighttime, in a way that not every home can; and can ultimately command a higher sales price, too.
If you would like more information on our professional lighting installation, design, and service information, please send us a message directly via the website or call anytime at 410-489-9009. We look forward to speaking with you soon about your upcoming project! Aqua-Bright