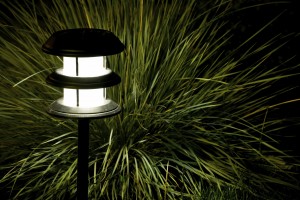 Using outdoor lighting is a great way to expand your home's useable space, especially during the later portions of the year where days are shorter and nights lengthen considerably. Outdoor lighting expands your property's useable space by providing illumination and atmosphere, and can also be used to increase your home security. But what types of outdoor lighting fixtures should you choose? Aqua Bright, your outdoor lighting company in Maryland, is here with the different types of outdoor lighting fixtures and their functions.
Ceiling-Mounted Lights
Ceiling lights are typically hung over a door or patio table and can come in a variety of shapes and sizes, like pendants which dangle low, providing a highly dramatic look or lights that are mounted flush with a wall. These outdoor lighting fixtures work best for low ceilings and can make lovely accent pieces or provide direct illumination on a tightly controlled point below.
Wall Lights
Wall mounted outdoor lighting fixtures are usually used to illuminate architectural set pieces of a Maryland home or building, and to provide a handy visual locator for entryways and garage doors. Equipping your home with wall lights is a great way to project a friendly, welcoming atmosphere for any guest.
Landscape and Path Lighting
Path lighting fixtures are typically used to provide a visual guide for walkways, stairs, paths, and steps at night. These lights usually resemble miniature light posts. Landscape lighting is a loose term but is generally defined as lighting for highlighting plants, shrubs, trees, flowers, or any piece of architecture that isn't part of your main Maryland house. Usually consisting of small spotlights, or well lights (which sit in the ground, projecting light out), landscape outdoor lighting fixtures are designed to be unobtrusive as to not compete with the displays that they illuminate.
Flood Lights
If you're looking to increase your Maryland home's security through outdoor lighting, than flood lights are the fixtures you're looking for. Flood lights throw a wide and powerful beam of light a considerable distance, scattering the darkness that intruders find so valuable for their nocturnal shenanigans and making your yard a safe and well-lit place for nighttime activities. Floodlights should be placed roughly 9ft high so they can't be tampered with and to ensure maximum coverage.
Get Started With Outdoor Lighting Today
Call Aqua Bright to consult with an outdoor lighting professional on what type and model of outdoor lighting instruments are best for your property. We deliver quality service and excellent fixtures, as well as superior installation and design, ensuring your home is looking great, and staying secure, at any time of day or night. Call Aqua-Bright today at 410-489-9009 or take a tour through our website.
Illuminate yourself and follow Aqua-Bright Irrigation & Illumination on Facebook, Twitter, Google+, and LinkedIn! For examples of our work, check us out on Pinterest, too.