Can you believe that it's summertime already? Is your pool area ready for the many pool parties and backyard barbecues that last well into September? If your pool, pool deck, or patio needs a lighting upgrade, now is a great time to incorporate some new outdoor lighting trends into your pool area. These fresh pool lighting ideas will add excitement to your pool area while also ensuring swimmer safety.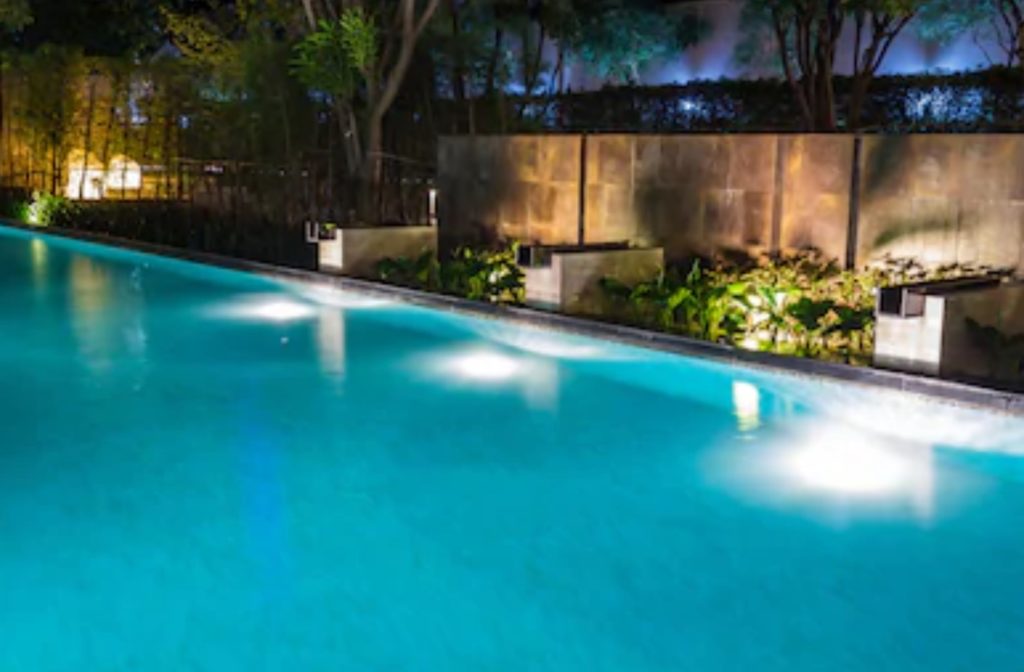 Color-Changing Underwater Lights
Colored lights are one of the most popular ways to illuminate your pool. Colored lights in other areas may seem unnecessary or a bit overdone but in the pool, colorful lights enhance the mood of late-night summer swimming. With many options for how these lights work, you can choose lights that slowly change colors or maintain your favorite shade. People of all ages will have more fun when swimming in a pool when they feel safe with underwater lights. Many of the latest systems can be controlled remotely, too, all from your smartphone.
Highlight Specific Areas
If you love the idea of colored underwater lights, take them outside the pool, and illuminate specific areas. This is a great way to incorporate colored lights while also highlighting specific areas of your backyard. If you have a favorite tree or, perhaps, a volleyball or badminton court, light up these areas with some colored outdoor lighting to set them apart from the pool and give them their own look.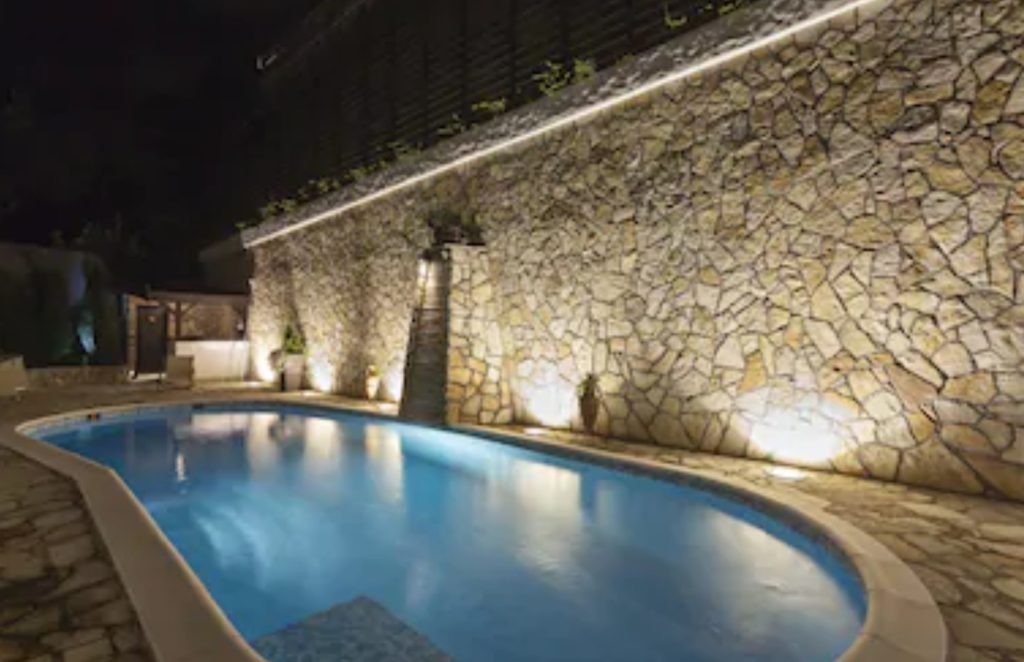 Lights That Float
Floating lights are fun new pool lighting idea that will enhance the overall look of your pool. If you're throwing an elegant, poolside cocktail party where swimming isn't necessarily part of the event, floating lights will enhance the look of the pool by adding a timeless, warm glow. It's also helpful in that people can see the pool itself more easily and won't make the mistake of falling in. There are many floating lights that are waterproof and won't break easily so you can use them summer after summer.
Ready to Bring Some Amazing Lighting Designs to Your Home? Contact Aqua Bright Today!
Whether you're looking to add some underwater lights to your pool or illuminate your backyard with some modern outdoor fixtures, the professionals at Aqua Bright are here to help. Turn your backyard space into an elegant, timeless display that shows off the most beautiful features of your landscaping. For a consultation and information on what we can do for you, give us a call at (410) 489-9009 or visit us online. For more information on the many irrigation and illumination services we offer,