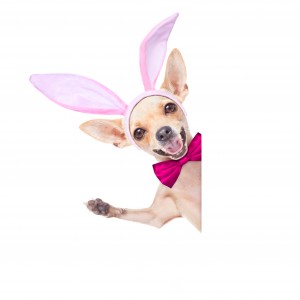 Easter is this weekend, so the time has come to go ahead and decorate if you haven't already. Now, if you're planning on hosting some sort of outdoor Easter soiree you might want to make sure that it can last well into the evening. You know, just in case it's a really happening party. Or, if you want to do something a little different, you can simply schedule it later in the day knowing that it will go into the evening. Either way, once it gets dark, you're going to want to wow your guests with a fantastic display of outdoor lighting. Why not?
Outdoor Party at Night
We usually request that you schedule your outdoor lighting set up at least a month in advance, so this might be a little late for an Easter party, but you can always schedule outdoor lighting for your next event. Either way, here's what you can do to have a great party at night. The first thing you should think about is safety. Make sure that your backyard is properly lit in the areas in which you think people are going to congregate. That definitely means that your snack table should get some lights! For an Easter theme, you might want to try incorporating pastels like blue, purple, green, and yellow into your displays. It is not advised that you place Easter grass or colored paper on your lanterns or lights. They may catch fire and that would ruin your party.
Using Your Pool Lights
It may be a little early to open your pool, but if you have already done so, then you can use the lights to add to your display. Pool lights that change color can be adjusted to fit in with the rest of your party, so use them wisely. If you have any outdoor lighting equipment that is waterproof, then you can throw a few of those into the pool, just to give you some extra lighting and some extra flair.
Outdoor lighting can really turn an outdoor gathering into a party, so don't be afraid to really go for it!
Call Aqua-Bright to consult an outdoor lighting specialist about pool lighting and outdoor lighting. Call Aqua-Bright today at 410-489-9009 or take a tour through our website.
Illuminate yourself and follow Aqua-Bright Irrigation &Illumination on Facebook, Twitter, Google+, and LinkedIn! For examples of our work check us out on Pinterest too