With the snow on the way, it may not feel like spring is only a mere five and a half weeks away. However, spring is getting closer and you're probably excited to have a luscious green lawn again and not have to bundle up to take the dog for a quick walk. But in order for you to have the luscious lawn you've been missing, it is important that you make sure your sprinkler system is ready for spring. So how do you go about doing that? That is where Aqua-Bright Irrigation & Illumination can help you! We are a Baltimore based company and are familiar with the climate here in Baltimore, we can help you prepare your irrigation system for spring.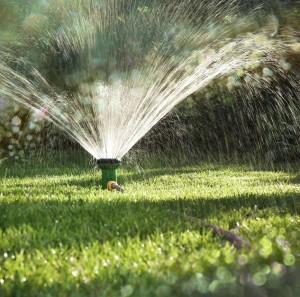 When your irrigation system is not in use, it is likely that some components may need to be replaced. The best way to make sure is to run a quick test of your system. When you turn on your sprinkler there are a few things you should look for. Below, we have compiled a quick list of what you should check for in your Baltimore irrigation system.
Distance between sprinkler heads – if they're too far apart, there will be dry spots in your land and poor water distribution.
Low water pressure – this will also lead to poor coverage of your yard. Call Aqua-Bright Irrigation & Illumination of Baltimore and we can quickly fix that for you to have your yard ready for spring.
High water pressure – if this happens, you are probably missing a pressure regulation device and this can cause your Baltimore yard to flood.
Correcting any issues you come across is the best way to make sure your Baltimore yard is ready for the spring next month.
For more information about outdoor drainage systems in Baltimore, call Aqua-Bright today at 410-489-9009 or take a tour through our website.
About Aqua-Bright Irrigation & Illumination
At Aqua-Bright, it is more than just getting the job done, it's getting the job done right. That is why we take our time and pay attention to every detail. Whether it is installing lawn sprinkler systems, outdoor security lighting, or basement waterproofing, the professionals at Aqua-Bright do the job right. We wouldn't have it any other way.
For more information about outdoor drainage systems in Baltimore, Maryland or the surrounding areas, call Aqua-Bright today at 410-489-9009 or take a tour through our website.
For more information, call Aqua-Bright today at 410-489-9009 or email us. Ask us about our outdoor lighting as well
Make a splash and follow Aqua-Bright Irrigation & Illumination on Facebook, Twitter, Google+, and LinkedIn! For examples of our work, check us out on Pinterest, too.
Source:
http://valleycresttakeson.com/watermanagement/technology/prepare-your-irrigation-system-for-the-spring/#sthash.lOHsonZm.dpuf