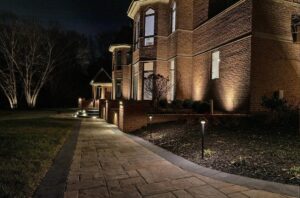 You can use landscape lighting to expand your space, heighten curb appeal, increase your property's value, highlight the best of your exterior, and increase safety. They can also help deter criminals because you and your neighbors can see your property more easily at night. In this blog are several advantages of maintenance for your landscape lighting.
Expand Your Outdoor Living Space
One of the best benefits of landscape lighting is making the most of your outdoor area. Outdoor living space is fantastic, except when you can't use it. For many, this happens as soon as night falls. That is why you must equip your surrounding areas with landscape lighting. With proper maintenance and upkeep, you can keep your landscape.
Landscape Lighting Maintenance Can Help Improve Curb Appeal
Your home can be a dark shape at night or a warmly lit and inviting space. This is especially true when you come home after a long, hard day. Your home can look like it's been waiting to comfort you all day. Also, as people pass by your home, its appeal will easily stand out.
Preserve The Safety Of Your Home
While lights make it easier for you and your neighbors to see any trespassers, lights also help you and your guests. Path lights brighten the way; driveway lights help people stay off your grass; front doors keep guests from standing in the dark.
Continually Highlight The Exterior Of Your Home
We all have favorite parts of our home's exterior. You can see and show them off at night with landscape lighting. Whether it's a prize rose bush, beautiful statues, or a water feature, lights will bring them to life.
As Always, Don't Hesitate To Contact Aqua-Bright For All Of Your Landscape Lighting Needs!
You can trust the Aqua-Bright professionals to design and install your custom lighting design. We service clients throughout several Maryland counties, as well as Washington DC and Northern Virginia. You can read our customer reviews on our site to learn more about how we provide excellent results. For a consultation and to hear what we can do for you, give us a call at (410) 489-9009 or submit our Quick Contact Form online. You can also follow us on Facebook, Twitter, and LinkedIn to receive the latest updates on our lighting services and projects.