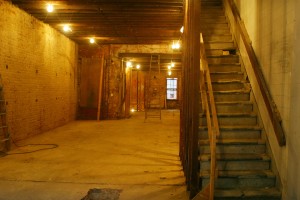 The portion of your home that is most prone to flooding is your basement. Since it sits lower than the rest of your home, water can easily get in from outside or even if there's a plumbing issue inside your home. Though we can't say much as far as plumbing issues go, we certainly can talk about the importance of a good drainage system for keeping your basement safe and dry. Attempting to waterproof your basement on your own could lead to some pretty bad consequences if you don't have a lot of experience in the matter.
Benefits of Hiring a Professional to Waterproof Your Basement
Maintain the value of your home – If you waterproof your basement yourself, there are any number of things that could go wrong, causing your home value to decrease. Bringing a professional in helps ensure that the process is done properly. You won't have to worry about water getting in and flooding your basement. Additionally, you'll help maintain the value of your home by safeguarding your home from expensive water damage.
Add to your living space – Not all homes come with basements. Those that do give you a unique opportunity to expand your living space past the confines of your main floor. It's a great spot to add a playroom for your kids or an entertainment area. The one thing you don't want to have to worry about if you use this space for your family is a water issue. Mold and mildew can present a bigger problem than flooding itself. To keep your family healthy, it's important to waterproof your basement.
Get a proper drainage system – Designing your own drainage system is tough. It requires a careful knowledge of the ground around your home as well as your basement and the previous drainage system. It's a lot easier to have someone come in and take care of the problem than it is to attempt to build a drainage system from scratch on your own. It's time consuming and can be frustrating if you don't have all the materials and know how.
Finding A Basement Waterproofing Company
If you've decided on underground drainage, you want to make sure that it is properly installed. It's a really bad DIY project that could lead to some really big problems. Make sure that you're calling your local irrigation experts to get started with your underground drainage system.  To talk to someone about irrigation system winterization, in Baltimore, Maryland or the surrounding areas, call Aqua-Bright today at 410-489-9009 or take a tour through our website.
Illuminate yourself and follow Aqua-Bright Irrigation & Illumination on Facebook, Twitter, Google+, and LinkedIn! For examples of our work, check us out on Pinterest, too.
Source: AAAction Waterproofing