Knowing the type of drainage system in your home can make all the difference when it comes to home waterproofing and working with your property. There are four main types of residential drainage systems. These include surface, subsurface, slope, downspout and gutter systems.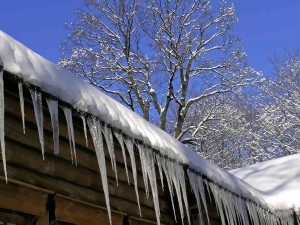 Surface Drainage System
For surface drainage to work properly, ditches need to be dug in a parallel pattern. The ditches are relatively shallow and act as canals for run-off water. The ditches guide the water into a large drain or away from your home, to avoid water pooling or flooding in unwanted areas. Surface drains are a necessity if the area is flat. In flat areas with a lot of precipitation water pooling can cause a lot of problems without the proper drainage system. This can be done around buildings, walkways, or driveways to guide water away from important structures.
Subsurface Drainage System
This type of drainage system, also known as the French drain,  is generally placed beneath the top layer of soil. This removes extra water from soil that has become waterlogged at the root level. If the roots of a tree or other plant become water logged they start to rot and can cause the plant or tree to die. The installation of a subsurface drainage system requires deep underground ditches and pipes and a large collector drain to aggregate the water from the pipes. In most cases, a sump pump must also be used to push water through the pipes and way from the tree or plant. However, this type of drainage system can cause disruptions in the soil as well as plant respiration.
Slope Drainage System
Slope drains utilize pipes installed on an incline to naturally move water away from a structure. This pipe can be concrete, plastic, or steel, and will be covered with a durable grate to protect people and animals from falling into it.
Downspout And Gutter Systems
The downspout is connected to the gutter system of a building or home and guides water away from the roof to the ground. Downspout pipes can be either rectangular or round and are made of steel, copper, or aluminum. Most downspouts empty water on a slope so water does not pool at their base.
Drainage And Your Maryland Home
Residential drainage systems are required for any building or home. They prevent flooding, mildew, and structural damage. Drainage issues can generally be easily remedied with the help of a professional. For more information about residential drainage systems and home waterproofing in Maryland, call Aqua-Bright today at 410-489-9009 or take a tour of our website. You can follow Aqua-Bright Irrigation & Illumination on Facebook, Twitter, Google+, and LinkedIn! For examples of our work, check us out on Pinterest, too!