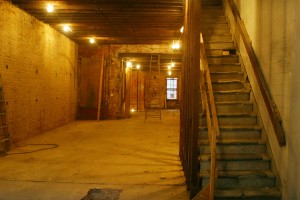 Do-it-yourself projects are all the rage right now. And when the project requires no more than a little glue and some scissors, DIY can be a fun and useful way to tackle home improvement goals. But when it comes to certain things, it's better to leave it to the professionals. Basement waterproofing should always be done by a professional, like those at Aqua-Bright Irrigation & Illumination, in order to ensure that it is done safely and effectively.
Industry professionals have access to all of the material and tools needed to properly waterproof a basement. We use high-grade sealants to create impervious barriers around your basement and on your floors, as well as industrial fans to dry out any areas that had previously been damp. We also have the resources and skill to construct drainage systems, such as French drains, to minimize the amount of water that would make it into your basement in the event of heavy rain or melting snow.
Professional basement waterproofing experts can also determine if your basement has already suffered from water damage. They can locate and safely remove any mold or mildew that has already started to form, which is a major health benefit for you and your family. They can also see whether your walls, carpeting, or flooring needs to be replaced because of water damage before they proceed with the waterproofing process.
Having your basement professionally waterproofed means that you will be able to finish it in whatever way you like. You can make it into an office, a recreational space, an entertainment room, or even a spare bedroom. You should be able to take full advantage of the extra space that your basement affords you in your home, but before you can, you need to know that it will be a safe space. Call on the expert at Aqua-Bright Irrigation and Illumination today to have your basement waterproofed.
For more information about outdoor drainage systems and waterproofing in Maryland, call Aqua-Bright today at 410-489-9009 or take a tour through our website.
Make a splash and follow Aqua-Bright Irrigation & Illumination on Facebook, Twitter, Google+, and LinkedIn! For examples of our work, check us out on Pinterest, too.