Caring for your lawn is one of the most important steps in keeping your Maryland home looking good. There's nothing worse than a front yard full of puddles and decrepit greenery, which is why it's important to make sure that your property has ample drainage. Lawn drainage problems can have a number of causes, and understanding the root of your lawn drainage problem is the first step towards fixing it.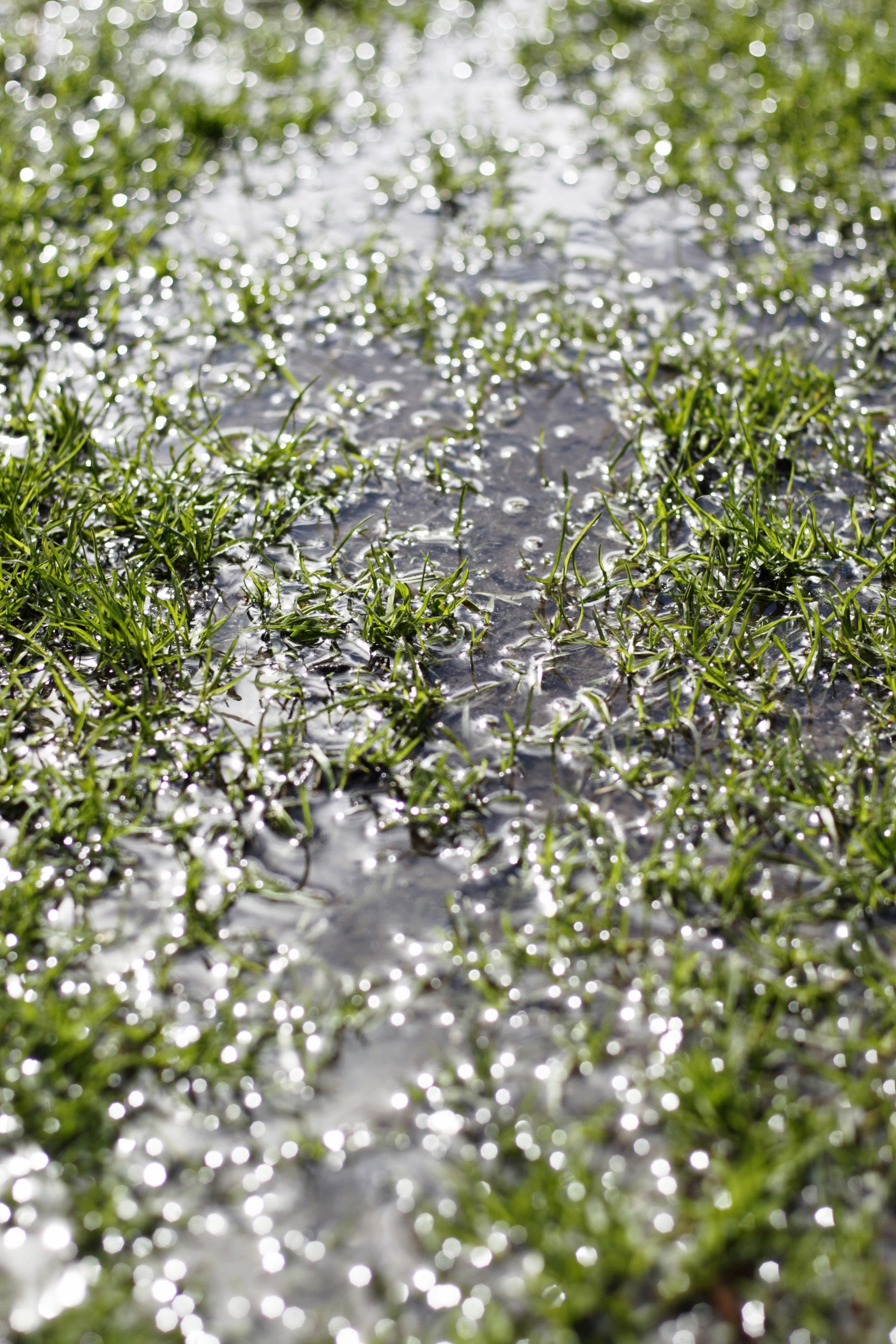 Common Drainage Problems
Plant Death: The most common result of a lawn drainage problem is plant death. Roots growing in waterlogged soil will be unable to absorb the oxygen needed to function normally and will quickly decay and die if left unaided.
Moss Growth: While an excess of water will kill most plants, Moss, just can't get enough of the stuff. Lawn drainage problems, if left unchecked, may lead your Maryland home to become a veritable moss reservation.
Unusable Land: A lawn drainage problem will also make your yard much more difficult to use, nobody wants to spend his or her off hours tromping around in a soggy marsh. Even if they did, walking on a soaked lawn can cause permanent grass and terrain deformation.
Structural Damage: Insufficient lawn drainage can also allow sitting water to seep into your home's foundations causing leaks and structural weaknesses that could lead to some very expensive repairs for your Maryland home.
Avoid or Solve a Lawn Drainage Problem
For the Maryland homeowner, the best way to mitigate or avoid developing a lawn drainage problem is Consult a local drainage and irrigation expert. The experts at Aqua-Bright know how to diagnose a lawn drainage problem and will work with you to identify the solution that best fixes the issue and fits within your budget. Aqua-Bright can re-grade your lawn to alter water flow, install French drains, or modify existing drainage systems to fix the issue.
Make sure that you're calling your local irrigation experts to get started with your underground drainage system.  To talk to someone about a lawn drainage problem, in Baltimore, Maryland or the surrounding areas, call Aqua-Bright today at 410-489-9009 or take a tour through our website.
Illuminate yourself and follow Aqua-Bright Irrigation & Illumination on Facebook, Twitter, Google+, and LinkedIn! For examples of our work, check us out on Pinterest, too.
Source: The Sensible Gardener