It rained a few days ago and there is still huge puddles of water on your lawn, this is never a good sign. There is probably a drainage issue and thankfully it is a fairly common problem. Solving this problem may take a little bit of effort and it is important that you know just planting a tree or some other plants will not solve the problem. Many plants cannot survive in soil that is constantly soggy.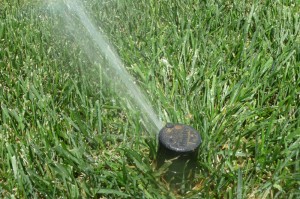 Adding topsoil to the area may do the trick, or it could just move the wet area a few feet away which most definitely will not be a solution to your problem, just a new location.
The best way to get rid of water that is not draining from your property is to implement a French draining system. This system will redirect the water away from your property and into a lower lying area or a trench.  This will allow the water to seep into the ground in an area where the soil isn't so compacted.
Installing a French draining system requires a professional's help to make sure not to cause any further problems to your lawn.
By installing an irrigation system, you'll save time, money, and resources – so go green and get wet!
For more information about outdoor drainage systems in Maryland, call Aqua-Bright today at 410-489-9009 or take a tour through our website.
Make a splash and follow Aqua-Bright Irrigation & Illumination on Facebook, Twitter, Google+, and LinkedIn! For examples of our work, check us out on Pinterest, too!
Source: