Though its name may lead you to think otherwise, the French Drain was described and popularized right here in America, by the Assistant U.S. Treasury Secretary, Henry French. We'll give you the rundown on how French Drains can help you avoid runoff, improving your home and landscape.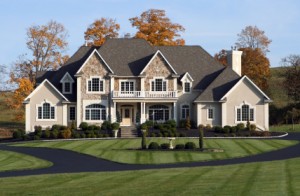 Originating in the mid-1800s, the French drain was created in attempts to help channel water away from the base of buildings. The idea was (and still is) to prevent rapid erosion caused by a building in constant contact with water. A French drain is a sloped trench that gets filled with gravel and perforated pipe, making a channel where water can flow.
Homes built on yards with a gradient and flat land alike can experience water that pools at its base, threatening to seep into the foundation of your home and through to the basement. A French Drain can resolve this issue, creating a means by which the drain can move the water from the higher to the lower location. Using principals of gravity, water on the surface and subsurface travels through the spaces between the gravel and into the perforated pipe, and is emptied at a safe distance from the house.
Aqua-Bright Irrigation and Illumination provides French Drain installation in Maryland to help keep the water flowing outside where it belongs – and not in your home.
For more information about outdoor drainage systems in Maryland, call Aqua-Bright today at 410-489-9009 or take a tour through our website.
Make a splash and follow Aqua-Bright Irrigation & Illumination on Facebook, Twitter, Google+, and LinkedIn! For examples of our work, check us out on Pinterest, too!
Sources: