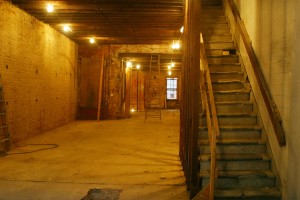 When their basements are prone to flooding, many homeowners give up on trying to make them a livable, comfortable room in their home. When they do this, they are missing out on valuable space that can be used for a variety of purposes, such as an entertainment room complete with television and video game consoles, a recreation room with a pool table, or even a home gym with a treadmill and weight-lifting station. Don't let a little water get in the way of your enjoying your home to the fullest extent. Have your basement professionally waterproofed today!

Installing proper drainage system is one of the steps the professionals at Aqua-Bright Irrigation & Illumination will take to minimize the amount of water that even make it to your basement. French drains are often one of the best solutions to leaky basement problems. A French drain is a trench dug to redirect water away from your low-lying basement when it rains or when snow melts in large quantities. Aqua-Bright can custom design and install a French drain to stop the water before it gets in to your basement.

We can also take measures to waterproof the interior of your basement. While an effective drainage system will take care of most of the flooding risk, you still want to be prepared for even the smallest amount of water that could find its way inside. Water damage can lead to mold and mildew growth. These both pose major health threats to you and your family, and it doesn't take much water to facilitate their growth. High-grade sealants and proper ventilation systems will keep your basement dry and mold-free, and prevent any amount of water from doing damage to your home's foundation, walls, or carpeting.

With a properly waterproofed basement, you can utilize all the space your home has to offer. A finished basement also can increase your property value, so waterproofing is not only an investment for now, it's an investment for the future.

For more information about basement waterproofing and outdoor drainage systems in Maryland, call Aqua-Bright today at 410-489-9009 or take a tour through our website.

Make a splash and follow Aqua-Bright Irrigation & Illumination on Facebook, Twitter, Google+, and LinkedIn! For examples of our work, check us out on Pinterest, too.