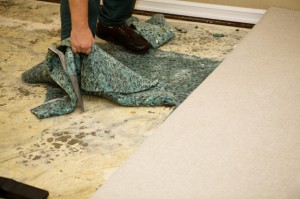 Your dream home may be made up of many specific features, and one of them is probably a finished basement. Finished basements are a great way to maximize what you get out of your home; you can use the extra space for a variety of purposes. But whether you want to create an office, a guest bedroom, an entertainment center, or a home gym out of your finished basement, you will need to have the basement waterproofed. Luckily, the experts at Aqua-Bright Irrigation & Illumination are here to help.
Why waterproof?
Your basement is the part of your home that runs the highest risk of flooding. Because it is low-lying, water from heavy rain or snow falls is drawn towards your basement, leading to water damage. Water damage can ruin your valuables, cause electronics to malfunction, and lead to mold and mildew growth, which poses a major health risk for you and your family.
Why Aqua-Bright?
At Aqua-Bright, we have the professional know-how and experience to eliminate any potential flooding risk. Our team will do an inspection of your basement before waterproofing in order to identify any cracks in the foundation or walling of your basement and to see what kind of drainage system would be best to install so that they can fully understand the extent of your waterproofing needs. Homeowners who try to take the do-it-yourself approach to basement waterproofing often fail, as they don't have access to the same high-quality, high-grade sealants and tools as we do at Aqua-Bright. For reliable, efficient, and trustworthy service, call on Aqua-Bright Irrigation and Illumination today.
If you decide to waterproof your basement, give the waterproofing experts at Aqua Bright a call!

Make a splash and follow Aqua-Bright Irrigation & Illumination on Facebook, Twitter, Google+, and LinkedIn! For examples of our work, check us out on Pinterest, too!