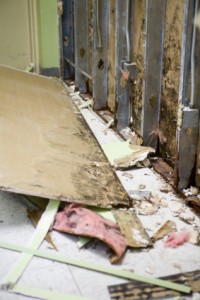 No matter what the season, if there's precipitation of any kind, your home can be at risk of flooding. Short of learning how to control the weather (if only!), what kind of steps can you take in order to prevent or minimize the effects of flooding? Aqua-Bright Irrigation & Illumination has a few suggestions for you.
Landscape
Yes, you heard that right! One of the best things you can do to prevent flooding in your home is to take care of the outside of it. Planting a perimeter of shrubs, flowers, and other vegetation around your home can help prevent flooding. Why you ask? The root systems hold together the soil around your home, making it more resistant to erosion. With a strong border of soil, your home is less likely to experience leaking.
Install back-up measures
Sump pumps and back flow valves are good appliances to install if you think your basement might be in danger of flooding. Particularly if you have carpeted or finished floors in your basement, they could save you a huge headache in clean up!
Store selectively
Valuables, particularly ones that are susceptible to water damage such as birth certificates, passports, and family photographs, should be stored as far away from the ground level as possible. If you're looking for an out-of-the-way place to keep them, try your attic instead of your basement, so that in the event of flooding, you won't have to lose irreplaceable documents.
Secure electronics
Some major appliances are kept in your basement: washers, dryers, furnaces, water tanks, and so on. If you can elevate these item in any way, such as on concrete blocks or wood palettes, do so to prevent them from coming into direct contact with water in the event of flooding.
Ideally, you will not have to experience any of the effects of flooding. But in case you do, there are ways to minimize the damage your property undergoes. Want more information? Call on Aqua-Bright today.
For more information about outdoor lighting in Maryland, call Aqua-Bright today at 410-489-9009 or take a tour through our brand new website!
Make a splash and follow Aqua-Bright Irrigation & Illumination on Facebook, Twitter, Google+, and LinkedIn! For examples of our work, check us out on Pinterest, too!
Source:
http://www.nationwide.com/floods.jsp