Spring is finally here, and that means warmer days and plants that need tending to. Many people simply water their lawn or garden in Baltimore with a sprinkler system and that gets the job done. But is your sprinkler system causing you to have a drastically high water bill? Well that depends on a few factors.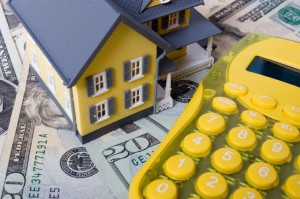 If you have your sprinklers running daily for an extended period of time, it will be using more water than necessary which will cause a hike in your water bill. Make sure to follow a lawn maintenance guide so you're not over watering or worse, under watering.
If you have an abnormally high water bill but you aren't running your sprinklers too frequently, it is probably a good idea to have your sprinklers inspected. Someone will come to your home and check the pipes and such on your sprinklers to make sure that water is not leaking out and being wasted.
About Aqua-Bright Irrigation & Illumination in Baltimore
At Aqua-Bright, it is more than just getting the job done, it's getting the job done right. That is why we take our time and pay attention to every detail. Whether it is installing lawn sprinkler systems, outdoor security lighting, or basement waterproofing, the professionals at Aqua-Bright do the job right. We wouldn't have it any other way.
For more information about outdoor drainage systems in Baltimore, Maryland or the surrounding areas, call Aqua-Bright today at 410-489-9009 or take a tour through our website.
For more information, call Aqua-Bright today at 410-489-9009 or email us. Ask us about our outdoor lighting as well.
For more irrigation tips in Baltimore, we've got you covered.
Make a splash and follow Aqua-Bright Irrigation & Illumination on Facebook, Twitter, Google+, and LinkedIn! For examples of our work, check us out on Pinterest, too.
For more tips about sprinkler systems in Baltimore, check out:
Source:
http://articles.orlandosentinel.com/2011-07-21/features/os-marni-jameson-column-sprinklers-20110721_1_water-bill-water-department-sprinkler-system